Who We Are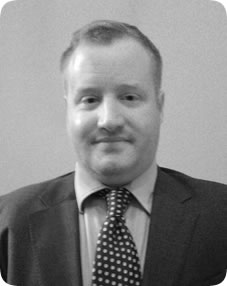 James Smith is the founder and principal of James Smith (Planning Law Services) Limited which he set up in August 2011.
Having previously worked as a member of the planning team at Eversheds LLP, James has extensive experience of acting for clients in both the public and private sectors on a wide variety of planning matters. He has particular experience in relation to providing advice and drafting and negotiating complex planning agreements required in connection with major residential and mixed use schemes. He also advises developers, landowners, local authorities and other public sector organisations on such issues as the production and content of planning policy, planning application procedural requirements, environmental impact assessment and habitat regulations issues, enforcement, compulsory purchase, town and village green law and highways matters.
James has extensive experience of working on high profile and complex development schemes. A good communicator and highly client service orientated, throughout his career he has been described by clients and colleagues as hard working, conscientious and has been praised for his dedication to delivering legally robust yet practical and commercial solutions for clients.
Please click here to request a copy of James's full cv
---
Gemma Armstrong
James may be assisted on some matters by Gemma Armstrong, his practice manager and also a planning solicitor. Gemma started her career as a trainee at Herbert Smith and during this time, became closely involved in two planning inquiries for large container terminals at Bathside Bay and Felixstowe South. It was from there that her interest in the area of planning law grew and, on qualification, she joined the Eversheds London office, where she was fortunate enough to be put on the core team for the London Development Agency (Undergrounding of Powerlines, Lower Lea Valley) and the London Development Agency (Lower Lea Valley, Olympic and Legacy) Compulsory Purchase Order projects. She was heavily involved in the public inquiries for both CPOs and latterly in the land acquisition by the LDA. As such, she gained a wealth of expertise in this area and subsequently built on this expertise by acting for other promoters of CPOs with commercial, housing and transport focuses. She also has experience in the more general field of planning law negotiating planning and highways agreements for private sector developers. Since leaving Eversheds, she acts as a locum for James Smith (Planning Law Services) Ltd and also assists with the practice management. Gemma is an experienced planning lawyer with a particular specialism in the area of compulsory purchase and enjoys working as part of a team.